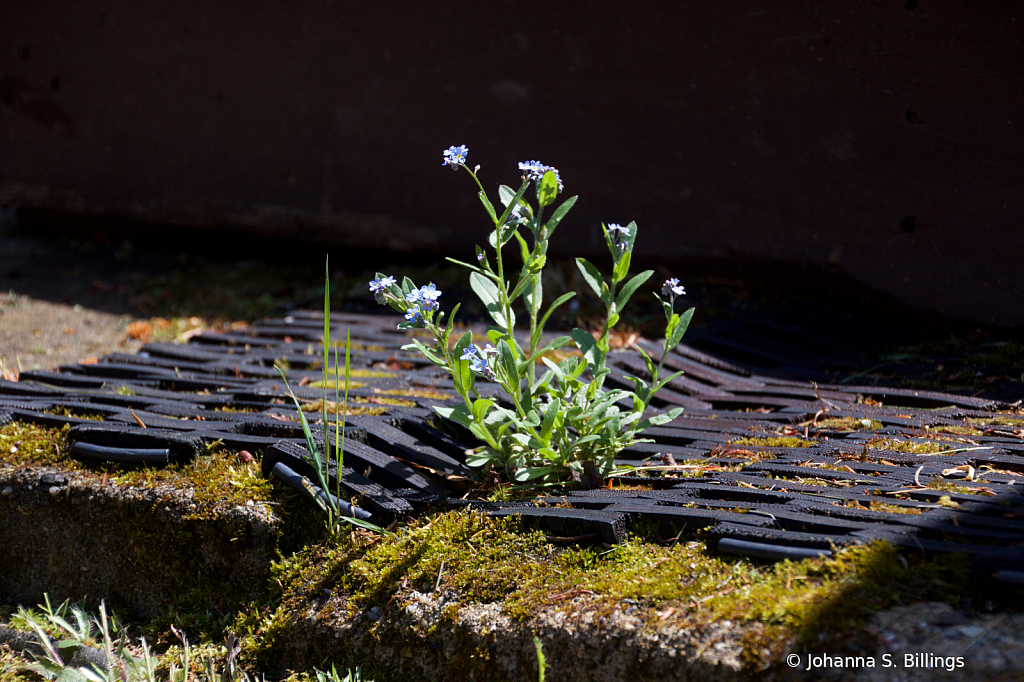 A Little Bouquet
Tiny flowers grow through a worn mat at the bottom of a set of stairs leading to the front door of a house in Greenville, Maine. We visit Moosehead Lake frequently and are planning to put an offer in on the house!
© Johanna S. Billings
Copyright for this gallery photo belongs solely to Johanna S. Billings. Images may not be copied, downloaded, or used in any way without the express, written permission of the photographer.