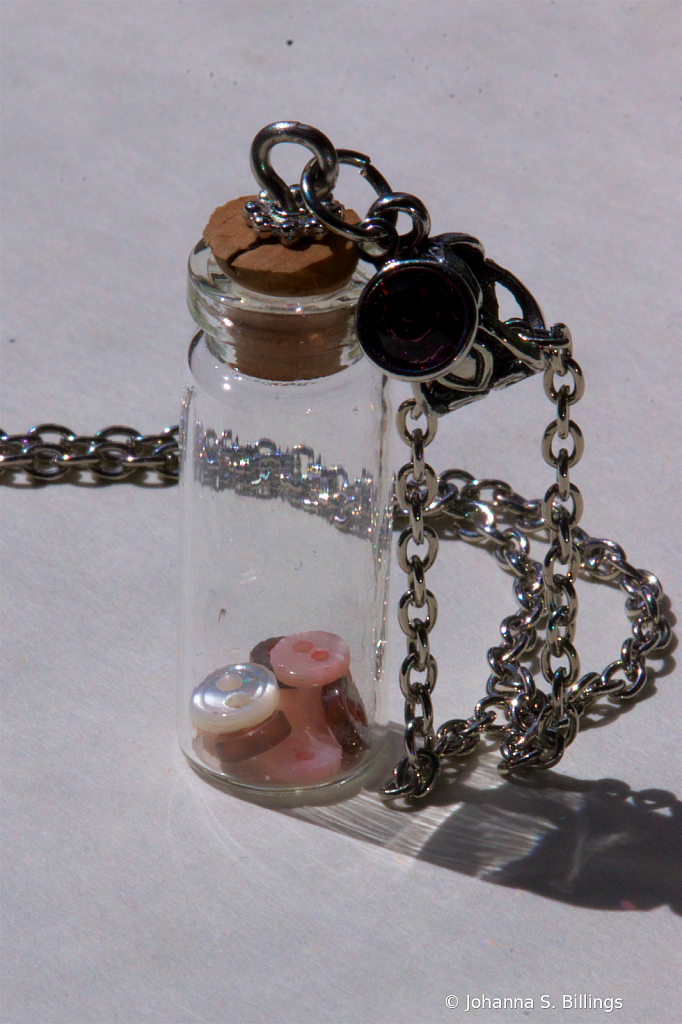 Tiny Buttons in a Jar
While cleaning up stuff on my dresser, I discovered I had the perfect way to display the tiniest buttons in my collection! Shot with macro lens. Cropped.
© Johanna S. Billings
Copyright for this gallery photo belongs solely to Johanna S. Billings. Images may not be copied, downloaded, or used in any way without the express, written permission of the photographer.